The FAS (Full Action, Sealed) Bag from NEMO Special Operations Shelters is designed as a semi-disposable water-proof weapon bag that maintains the ability to put the weapon into action from inside the bag.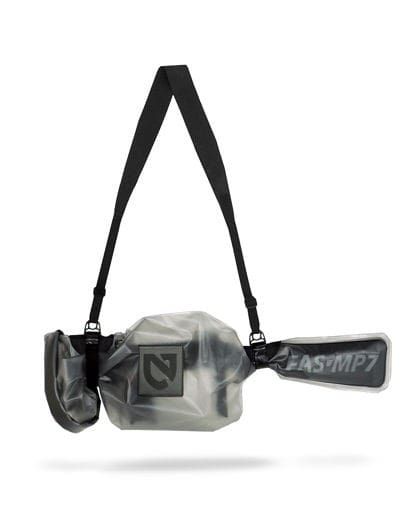 The FAS Bag was designed to accommodate a suppressor equipped weapon and has heat resistant panels at the suppressor and ejection port. Additionally, the bag comes with a no-slip Hypalon shoulder strap. The shoulder strap is also used to tighten the bag around the weapon in order to secure excess material. A newly released version features a clear window for an ATPIAL equipped weapon. NEMO suggests that users practice extensively with the weapon in order to gain confidence with it before placing it into action. The weapon remains dry via a roll top closure that is secured with a side-release buckle.
Bags are currently available for the MP7 (shown) and M4 carbine. The FAS Bags are available from ADS.