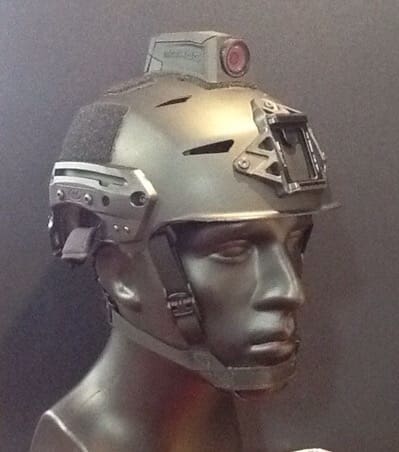 The MOHOC Elite Ops Camera is a military-optimized camera developed with a specific form factor designed to be mounted to the top of a helmet. In addition to 140 deg FOV capture of 1080 full motion HD video, the 12 MP camera will also take stills. In fact, you can capture stills and video simultaneously. Additionally, the lens rotates so it will remain horizontally oriented regardless of where it is mounted.
The MOHOC has been drop tested to 2 meters and is waterproof to 10 meters. Finally, the MOHOC not only contains a Lithium Ion power cell (2 hours) but will also accept two CR123A batteries (~6 hours).
The MOHOC is expected to begin shipping this Summer. An IR Greyscale variant will also be available.