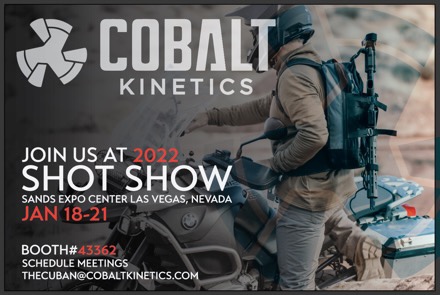 January 10th, 2022: Cobalt Kinetics, a manufacturer of American Masterpiece firearms, is proud to announce that they will be showcasing their Pro model rifle line, SPR model rifle line, and accessories line at the 2022 NSSF SHOT Show (January 18th-21st at the Sands Convention Center in Las Vegas, NV). Booth #43362 will be the headquarters for all things Cobalt during the SHOT Show. Dealers, Distributors, and all interested parties are invited to pass by the booth to witness the monumental rebirth of the well-known brand.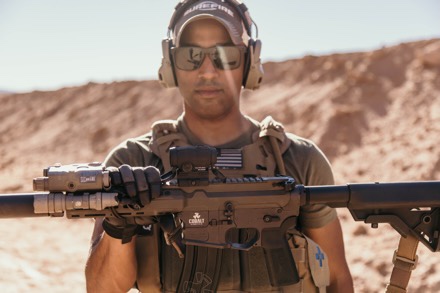 Cobalt will be showcasing some tantalizing show specials for their product lines as well as great programs scaled to meet each level of Dealer/ Distributor needs. Pro-staff shooters Farewell Firearms Training, Kinetic Consulting, MUSA Consulting, X-Ring Channel, Microtech Knives, and more will be appearing at the Cobalt booth throughout the week. Make sure to mark down booth #43362 as the place to be this year at the SHOT Show.
"This year has a lot of historical meaning for the Cobalt team. It has been two long years since anyone has been able to attend the SHOT show, and this year we will be attending as a completely rebranded company with a bunch of new products. This is exciting and the whole team can't wait to get back to creating some long-lasting relationships at this show!"
– Gabriel Cabrera (Chief Sales Officer)
If you are a Dealer/ Distributor interested in learning more about the new updates with the brand, would like to schedule a meeting at the SHOT Show, or have any Sales/ Marketing inquiries make sure to reach out to Gabriel Cabrera ([email protected]).
For more information on Cobalt Kinetics and their products go to www.CobaltKinetics.com