US Air Force Security Forces soon begin fielding the M18 variant of the Modular Handgun System, a variant of the SIG SAUER P320.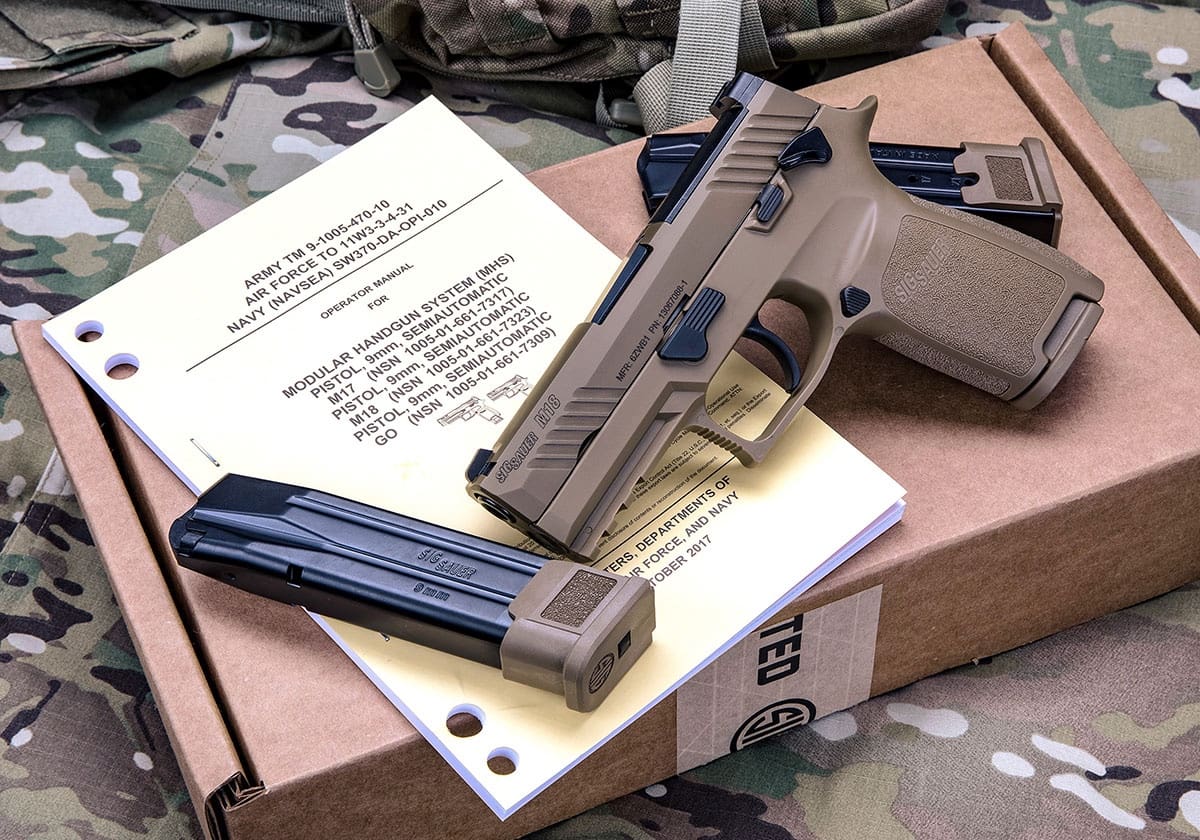 For many years, Security Forces have been using a Safariland holster with the M9 Beretta pistol. It appears that they will continue to do so once they transition to the M18.
Download PDF here.
The Safariland kit detailed in this image will be available in Coyote as well as Black to support the full Security Forces Mission. It includes mounting options as well as magazine pouches.