The new Aloha Now pattern developed by artist Andrew Bawidamann for OTTE Gear is now available as a poncho liner-style throw blanket from Woobie USA.
The pattern is based on Vietnam-era Tigerstripe Camouflage with water lilies and Hueys, F5s, B-52s, and River Boats hidden in the pattern.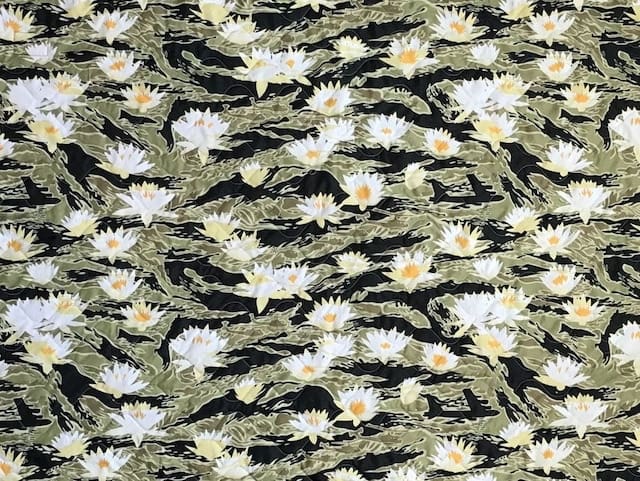 Offered in Green or Blue variants.
These 82" x 58" blankets are machine washable and made from a 100% polyester batting sandwiched between 100% ripstop polyester/nylon shell fabric. Assembled in USA.
woobieusa.com/woobie-usa-tribe-throw-blanket-aloha-now-green-bawidamann-art